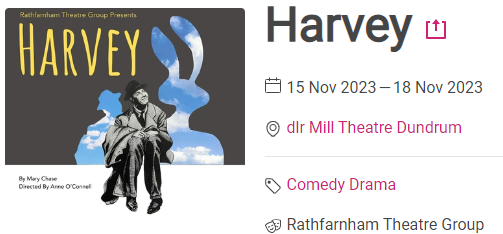 Rathfarnham Theatre Group are delighted to bring this wonderful light-hearted play to the dlr Mill Theatre from 15th to 18th November – to chase away those Winter blues!!
'Harvey' is a Pulitzer Prize winning comedy by Mary Chase. It is the story of a sweet, friendly gentleman called Elwood P. Dowd and his best friend 'Harvey' – a Pooka who happens to be a six-foot one and a half inch tall, invisible rabbit.
While Elwood is very happy with his new best friend and delights in introducing him to everyone he knows, his sister Veta Louise and her daughter Myrtle Mae are embarrassed and furious by turns. They feel he is making a show of them and ruining Myrtle Mae's chances of finding a suitable husband. They determine to have Elwood committed to the local 'Rest Home' or sanitorium. However, due to some 'unfortunate mistakes' their plans are thwarted and mayhem ensues.  This is a light-hearted joyful comedy with a message about acceptance and family love! It will send you home smiling!
You can book your tickets
here
.
We have two pairs of tickets up for grabs! All you have to do is fill out this
form
. *** Competition Over ***
Click here to see the Harvey Programme.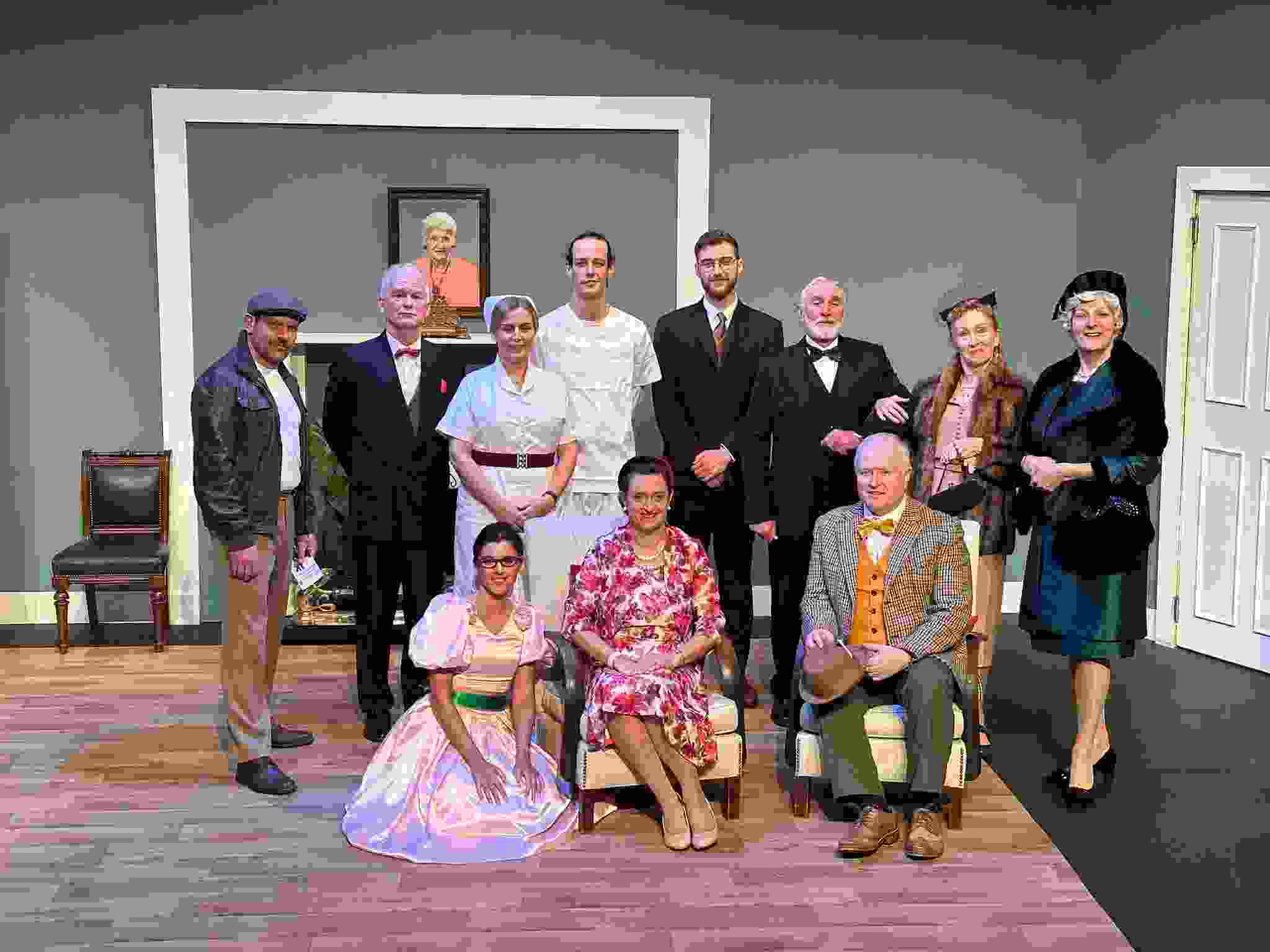 About us...
We are a local community-based drama group. Set up in 1991, to develop and foster an interest in theatre throughout Rathfarnham, among our members and our audiences. Since our first production, John B. Keane's 'The Year of the Hiker', we have staged over sixty full length plays and smaller workshop productions.
Rathfarnham Theatre Group hold auditions, rehearsals and workshops at St Marys BNS Rathfarnham, Dublin 14. Our Main plays are held in The dlr Mill Theatre, Dundrum Town Centre.
All our other productions are staged in various locations including St Marys BNS Rathfarnham, the Pearse Museum and Rathfarnham Castle.
You can find out more about Rathfarnham Theatre group at their website below.